I'm a really big fan of grayscale colors. Maybe it's because dark colors hide all your insecurities and make you feel like a thin & slim goddess. Anyway, gray is one of those colors for me. I love it. I thought I'd share a mood board for all your gray needs!
Journee Collection Vally Bootie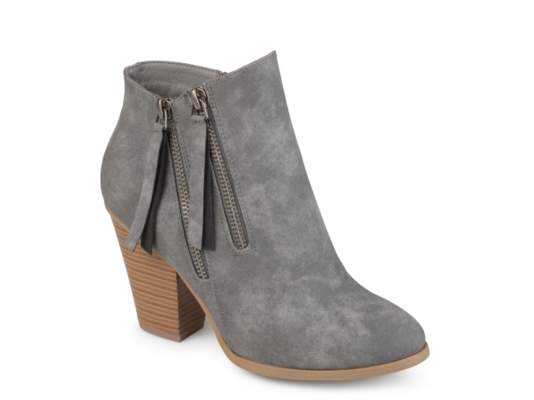 A gray bootie is always necessary to have. It's such a classic color and can really class up your outfit. You can't go wrong with extra zippers either. Steph has a pair of gray booties that are to die for so I need to get on her level. Get this baby at DSW for $54.99!
Gibson Cozy V-Neck Top
V-necks are hard for me sometimes because I'm a little bustier so there's a fine line between a good v-neck and showing off more than you need to see. Whenever I find a great v-neck, I love it for life. I like this top because the V isn't too low but it still looks cute and comfy! Get this at Nordstrom for $49.
Curvy Skinny Corduroy Pants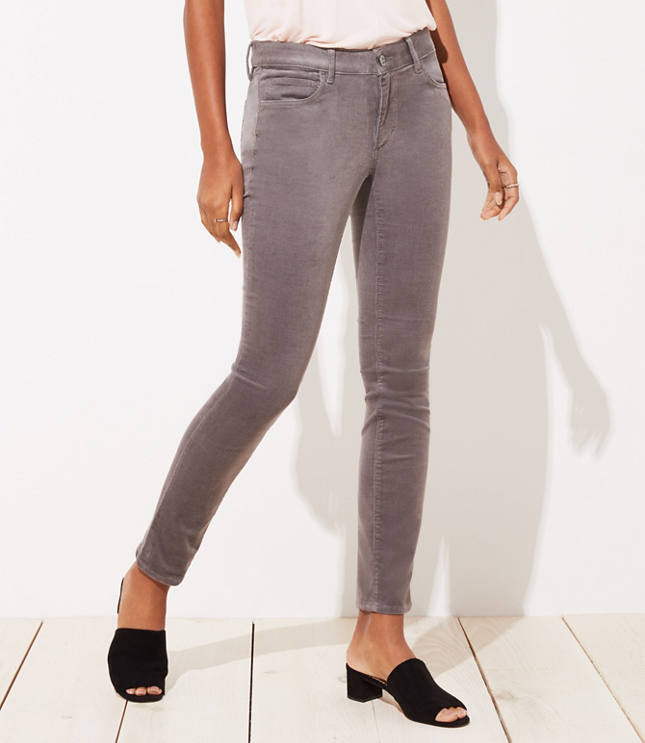 If you're into the whole corduroy thing right now, these are the pants for you. Everyone will want to touch your legs (if you let them, of course). These are pretty dang cute! You can get them from LOFT for $39.50.
Save Me a Dance Dress
Maybe you're just looking for a cute heather gray dress to twirl around in. If you are, this one's for you! It's a comfy dress that can be dressed up or down. You can get this 'lil cutie for $35 at Pink Lily Boutique.
CL by Laundry Studio Flat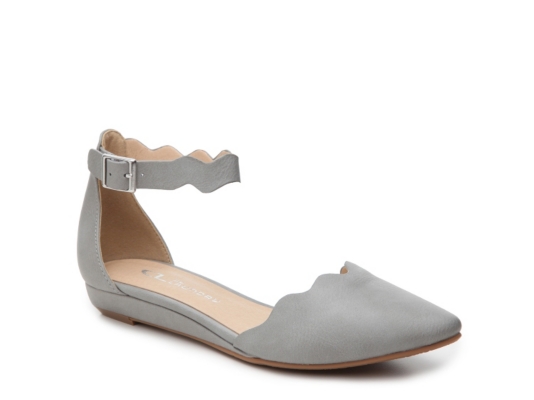 I'm a big fan of flats, especially pointed toe flats!! I feel like they're so slimming and flattering on everyone and they always give you a polished look. These flats have a cute scalloped vibe to them to make your outfit look that much cuter. Get these from DSW for $40.
Oversize Fringe Scarf
It's getting super cold outside and you need a scarf so get this one! Pair it with a black leather jacket and you're golden. You can get it from Gap (the Gap?) for $20.
Super-Long Open-Front Duster
I love dusters! I always feel like I'm a really important person when I wear them. I also like whipping it around but that's just me. Anyway, they're super comfortable and gives an extra oomph to a t-shirt and jeans. Start out your collection with this duster from Old Navy for $40.
Faux Leather Moto Jacket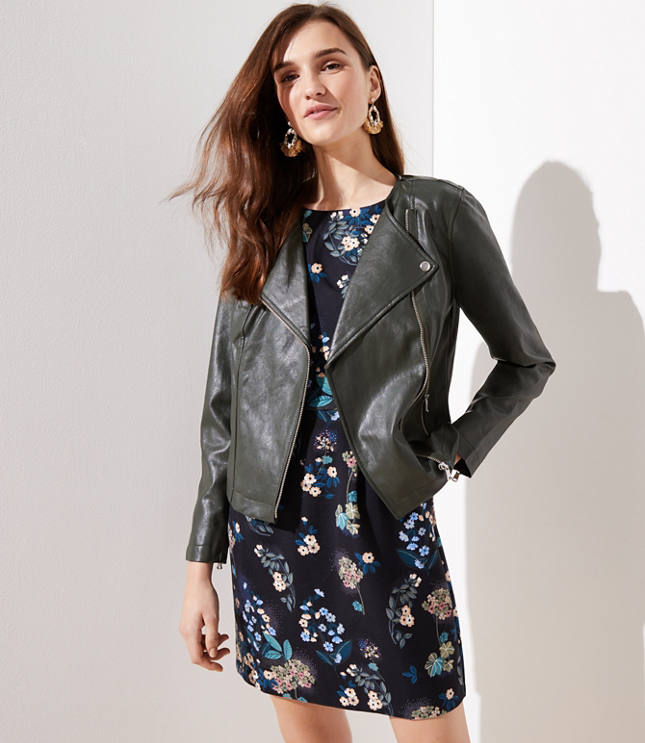 You're cool. I know you're cool. Because you're cool, you need a leather jacket. And you're in luck, I just found you one. Fitted leather jackets are the best. This one is a pretty gray from LOFT and you can get it here.
Cozy Camp Socks
I love nice socks, especially in the winter. Marled socks happen to be my favorite to wear around the house (I'm not sure exactly why but that's the way it is). Therefore, I think everyone should have a cute pair of marled socks and I found the perfect pair for you. Get these for $9.60 from Hanna Andersson.
Nike Dry Legend Hooded Top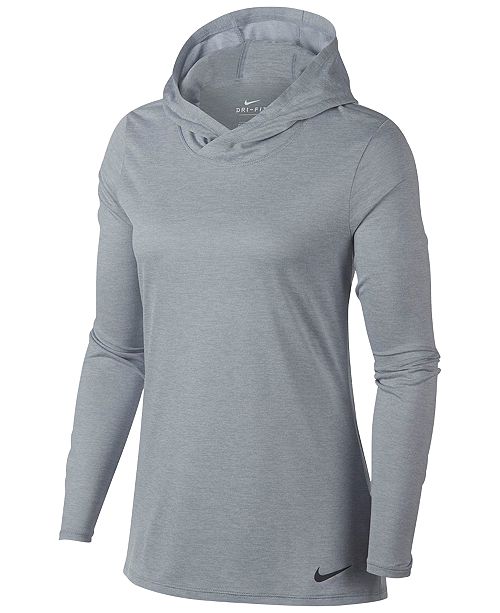 If you were in the market for a cute hoodie for your workout (or for lounging around like I would use it for), I found this little baby. I really like Nike clothes because they're super comfortable so treat yourself with this $40 hoodie at Macy's.
Go a little gray crazy this month and branch out from the colors!
What pieces were your favorite?
xoxo