With the holidays coming up, that means lots of parties so I thought I would give some ideas on fun party dresses! This year, Adam's work party is formal and I was excited to go looking for a new dress. I looked around online first and then went to the mall with Michelle and her sister to check it out.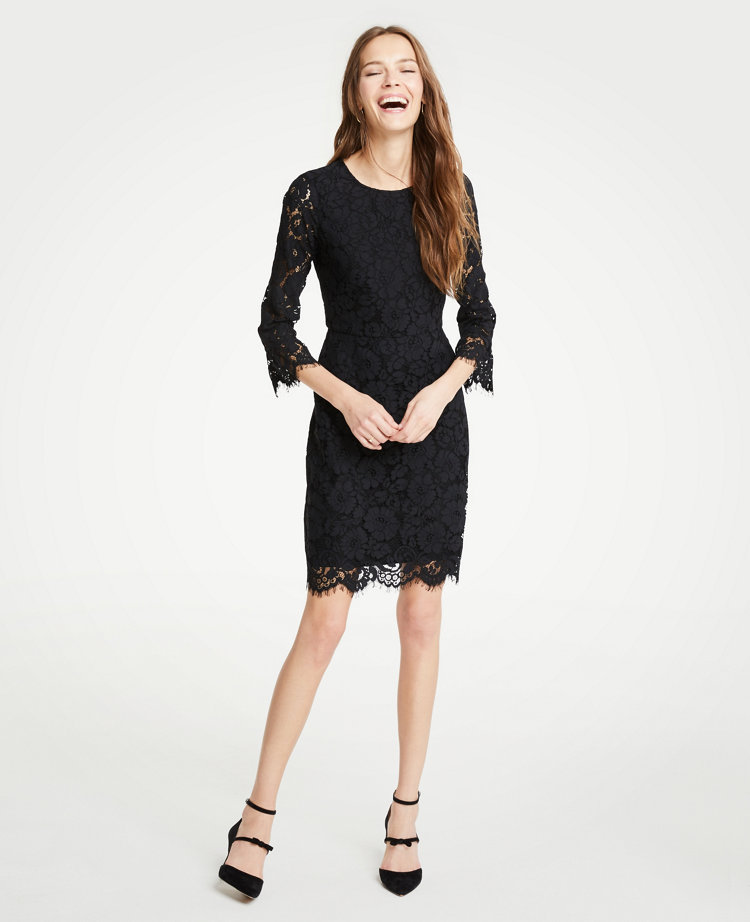 This was my first pick that I found at Ann Taylor. I'm always a big fan of lace. It says it's an online exclusive but the store had it. You can find the dress here. It's a little bit more expensive but their stuff holds up and it's 40% off right now! I'm waiting for the store to price match me right now because I knew it would go on sale.
Here are some other options I found at Ann Taylor that are also 40% off.
I love an excuse to dress up so I had fun looking around at all the dresses. Shop early so you aren't stressing at the last second and quickly need a dress!
Have a good weekend!